School of Rock | London West End
New London Theatre - Current Show: School of Rock
172 Drury Ln, London, Camden, WC2B - New London Theatre Tickets: 0207 242 9802
> Find other theatre shows currently showing in London's West End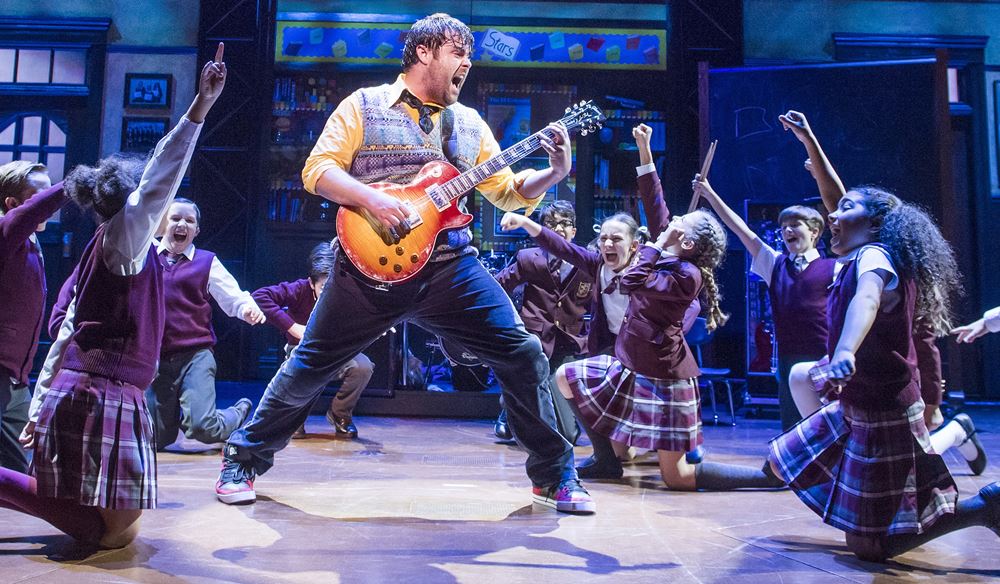 School of Rock, London West End
At the outbreak of World War One, Joey, young Albert's beloved horse, is sold to the cavalry and shipped to France. He's soon caught up in enemy fire, and fate takes him on an extraordinary odyssey, serving on both sides before finding himself alone in no man's land. Albert cannot forget Joey and, still not old enough to enlist, he embarks on a treacherous mission to find him and bring him home.
'So exhilarating it makes you rejoice to be alive. Its sheer skill and invention are awe-inspiring' - The Times
'School of Rock only confirms the National's extraordinary knack of turning children's literature into the finest drama. Stunning' - Sunday Times
The National's epic is based on School of Rock, the celebrated novel by the Children's Laureate (2003-05) Michael Morpurgo . Actors working with magnificent, life-sized puppets by the internationally renowned Handspring Puppet Company lead us on a gripping journey through history.