Stepping Out | London West End
Vaudeville Theatre - Current Show: Stepping Out
404 Strand, London, WC2R 0NH - Vaudeville Theatre Tickets: 0870 890 0511
> Find other theatre shows currently showing in London's West End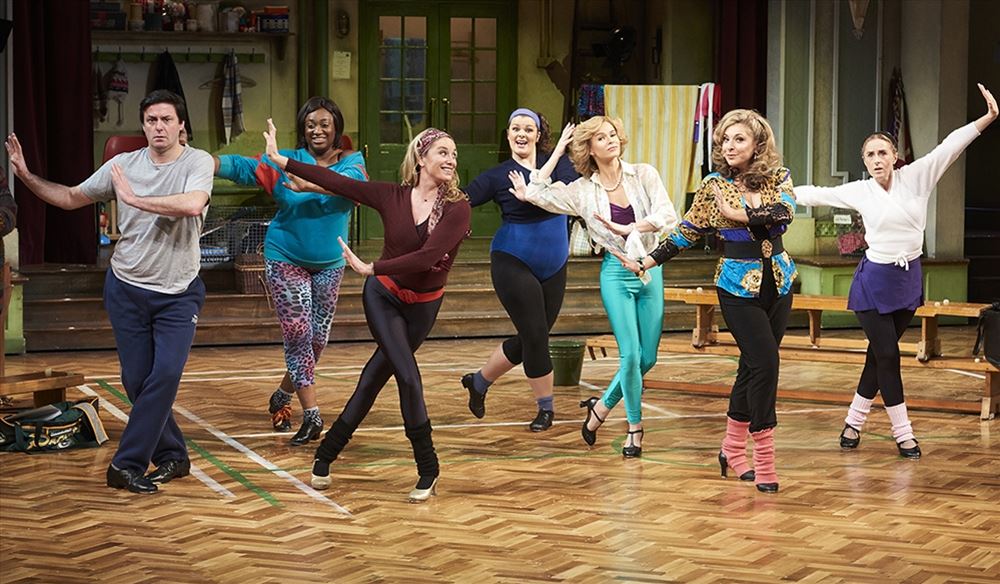 Stepping Out, London West End
Amanda Holden heads a starry cast in this wonderfully funny and heart-warming comedy which charts the lives of seven women and one man attempting to tap their troubles away at a weekly dancing class. Initially all thumbs and left feet, the group is just getting to grip with the basics when they are asked to take part in a charity gala...
Over the course of several months we meet the group, and all of them have a story to tell, There's haughty Vera, mouthy Maxine and uptight Andy; bubbly Sylvia and shy Dorothy; eager Lynne and cheerful Rose and, of course, Geoffrey. At the piano is the dour Mrs Fraser and spurring them all on, the ever-patient Mavis.
Directed by triple Olivier Award winner Maria Friedman, the stellar cast also includes Tracy-Ann Oberman, Tamzin Outhwaite and Nicola Stephenson. Stepping Out was the winner of the Evening Standard Comedy of the Year Award, 1984. It was also made into a musical, which became a film in 1991, starring Liza Minnelli and Julie Walters. with Janet Behan, Suzy Bloom, Emma Hook, Marcia Mantack, Katie Verner, Nick Warnford

As public fury mounts over taxpayers' millions being frittered away on second homes, hanging baskets, moat-cleaning and duck houses, Robert and his secretarial staff (aka wife Felicity, student son Seb, gorgeous girlfriend Holly and Russian housekeeper Ludmilla) find themselves in big, big trouble.